Well Well Project
The Well Well Project is one year project funded by Brent Council Neighbourhood Community Infrastructure. The Project is the creation of mental health and well-being hub within Chalkhill Community Centre. It will involve:
A timetable of open and activity-based sessions including: Weekly drop-in, monthly outdoor/ physical activities, monthly presentations and structured activities.
Support for people to access current centre based and external activities.
Informal mental health support and individual targets.
Drop-In and Workshop Sessions every Friday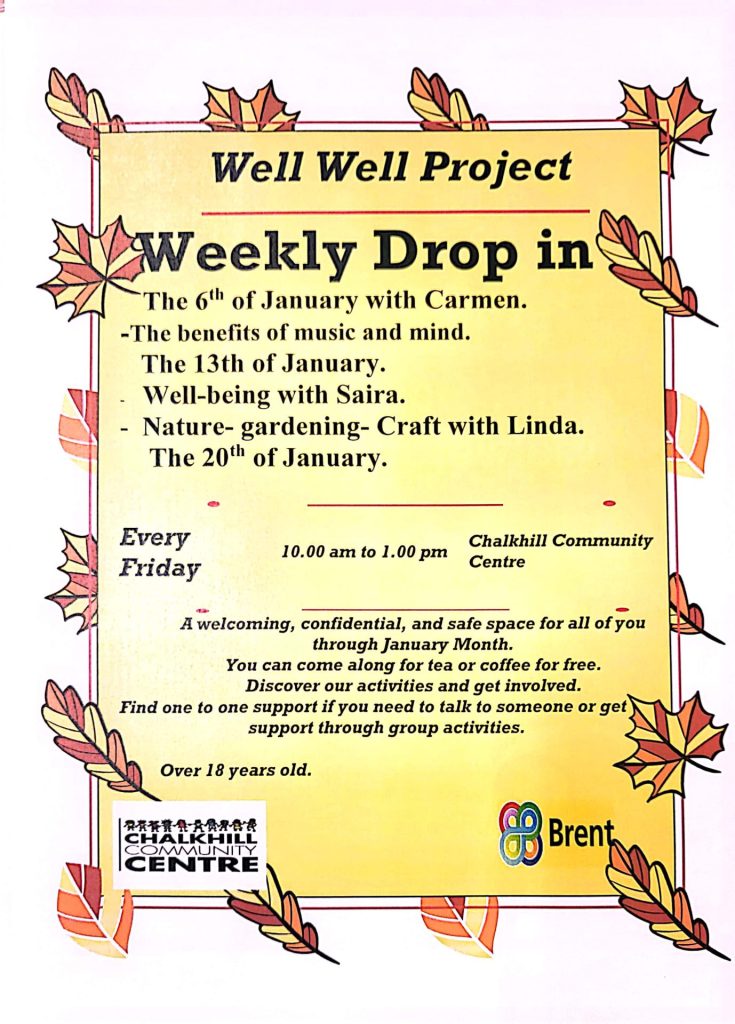 The Well well project`s "Care, protect and make your own jewellery" Saturday Activity.
Digital Inclusion Hub
Our Digital Inclusion Hub is a fantastic opportunity to learn about various aspects of the digital world that are useful, informative, engaging and comforting.
You will be helped by trained Digital Champions who are eager to make digital access more inclusive.
The group learning sessions are every Tuesday, 4-5pm, for a period of 8 weeks. The start date is 14th February – we look forward to welcoming you!